Experience Luxury In Thailand With Meliá Phuket Mai Khao 
The stunning landscape of Thailand has been a source of attraction for tourists worldwide. Whether you want to experience the sunny coastline and lounge on the pristine beaches or explore the country's rugged terrain, Thailand obliges its visitors with the most spectacular views, whether natural or manmade. Phuket province is located in southern Thailand and sits on the Andaman sea. The city of Phuket is teeming with tourists year-round who come here to take in the rich culture, the lush rainforests, a buzzing nightlife, and delicious local cuisine.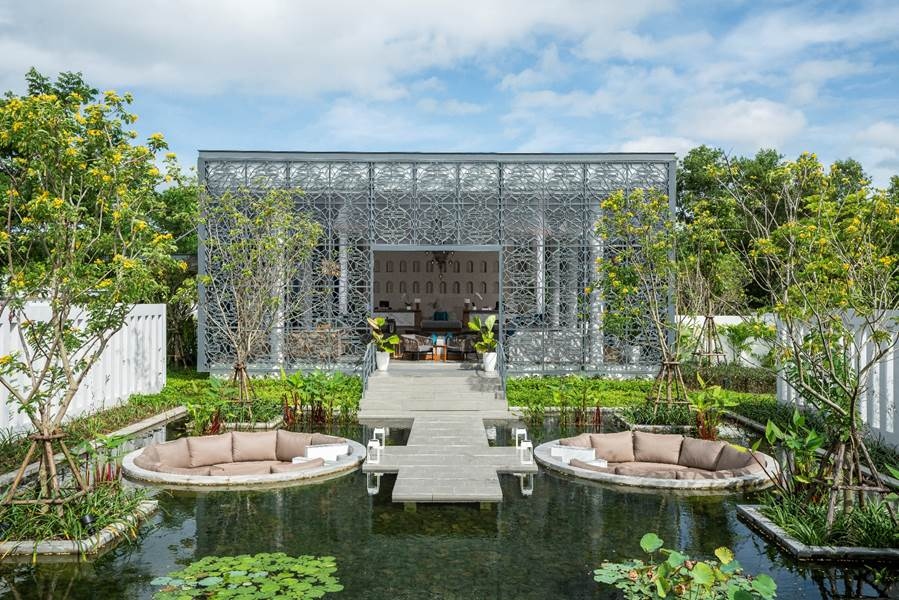 While Phuket is indeed a city that deserves a spot on your travel bucket list, where should one stay during the vacation to make the most of their trip? This article will tell you why Meliá Phuket Mai Khao is your best bet. So let's get started!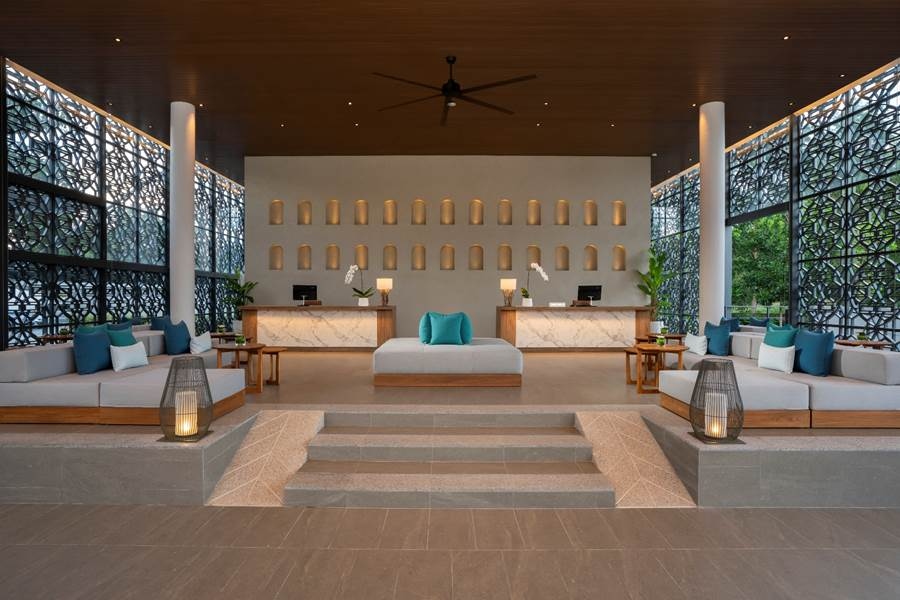 Meliá Phuket Mai Khao
Meliá is a leading chain of luxury hotels in Spain that have made a name for themselves in providing extravagance in a budget-friendly range. Together with the Phuket Villa Group, Meliá has opened a sprawling eight-acre resort at the Mai Khao beach in Phuket. Opened in December, this hotel boasts 30 suites and 70 villas that overlook the turquoise waters of the Andaman Sea. 
If you are a beach bum traveller and want to make the most of your visit to Phuket, Meliá is the perfect option for you and your family. The Mai Khao beach, with its vast coastline and glittering golden sands, is within walking distance of the hotel. Whether you feel like soaking in the warm afternoon sun, topping up your tan, or want to see the sunrise and sunset at dawn and dusk, walk to the Mai Khao beach and take in the jaw-dropping views of inky waters against the backdrop of a technicolor sky. Many famous tourist attractions such as Sirinat National Park, Mai Khao Marine Turtle Foundation, and Wat Phra Thong temple are nearby. The best part? The Phuket International Airport is situated a 15-minute drive from the hotel, so you don't have to leave until the very last minute! 
The five-star resort was built keeping the tourist's needs in mind. The building features luxurious saltwater swimming pools, secluded private villa pools, a reflection pond with sunken seating areas, and water gardens that induce an atmosphere of serenity and relaxation. The structure pays homage to traditional Thai architecture with its arched passages, spacious halls with spectacular contemporary interior, and Morrocan-inspired intricate wooden panels adorning the entrances.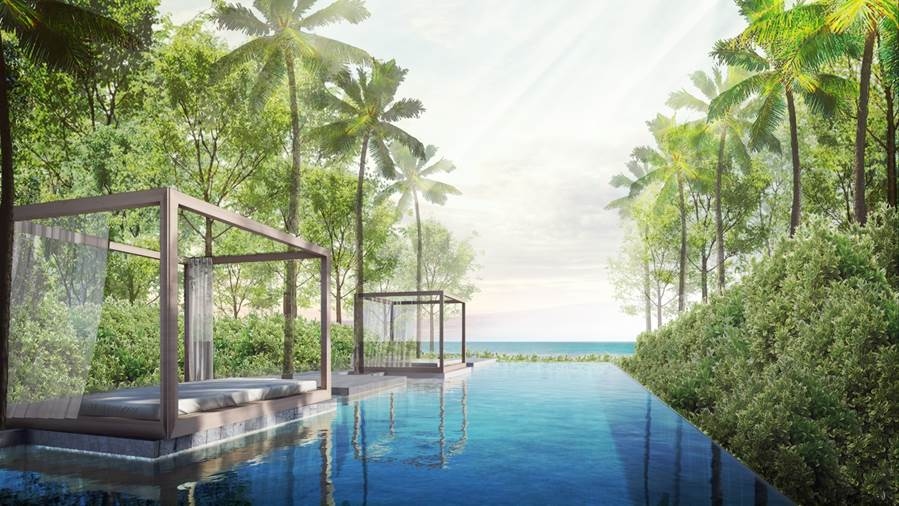 Melià Residences 
The hotel has 30 single-bedroom suites and 70 one-bedroom villas, which boast a Mediterranean-inspired design and accommodate two adults and two children each. Each suite is equipped with outdoor bathtubs, open-air showers, and vast outdoor terraces, whereas the villas come with private plunge pools. In other words, the hotel is crawling with spots where you can take stunning photographs and capture insta-worthy shots. Not only that, this hotel will be the perfect addition to your portfolio if you are a luxury hotel photographer.
In keeping with its atmosphere of restorative energy, the hotel features 15 'wellness villas'- complete with open-air Vitamin C shower, daily massages, ultrasonic essential oil diffuser, GermGuardian air purifier, and Tempur-Pedic pillows. The motive of these is to promote mental and physical healing with the help of the hotel amenities while ensuring the safety of its clients. 
The interior of the villas and suites is made keeping in mind the warm palette of the sea and sand. The high ceilings, floor-to-roof glass panels, and decorative metal and timber sheets adorned with delicate designs are painted in tones that complement the golden shores and highlight the aquamarine waters of the Andaman Sea.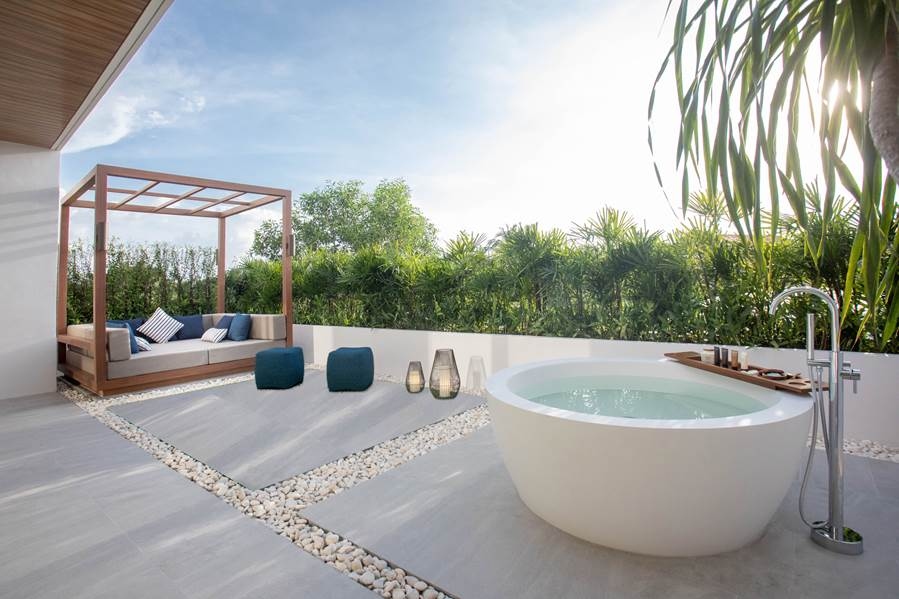 Health & Wellness
Melià resorts are equipped with extensive gymnasiums boasting state-of-the-art workout gear. It includes treadmills, ellipticals, exercise bikes, and weights machines, so you don't have to miss out on your daily exercise even when on vacation. Not only that, Meliàs signature YHI Spa has five treatment rooms where you choose from a long list of facials, body massages, scrubs, and wraps. The best part? Spa therapists can provide poolside or in-villa services, depending on your preferences. You can invigorate all five senses while undergoing the soothing treatments surrounded by nature. 

In-house Restaurants & Clubs
Melià boasts an incredibly diverse culinary expertise that you can experience at the chic Gaia Beach Club. The poolside cabanas and sun lounges are considered the trendiest spots in Mai Khao. The bar is vast and serves various drinks from the imaginative cocktail selection paired with mouthwatering delicacies featuring the famous Spanish cuisine combined with the Mediterranean flavors. You can see the chefs preparing your meals in an open kitchen and get a closed look at how the delicious tastes are created.
SASA is an all-day dining restaurant that will provide the best of Southeast Asian cuisine. The dining area is casual but intimate, and the warm glow cast by golden lights and timber surroundings make the setting more romantic. Here you will find the traditional Southeast Asian tastes enhanced with a blend of Mediterranean flair. 
Elyxr Café serves freshly squeezed juices and smoothies to refresh you in the morning and in-house cocktails that can help take the edge off the night. These are made with locally sourced ingredients, so the kitchens are sustainable, organic, and environmentally friendly, and you get the choicest selection of foods and snacks.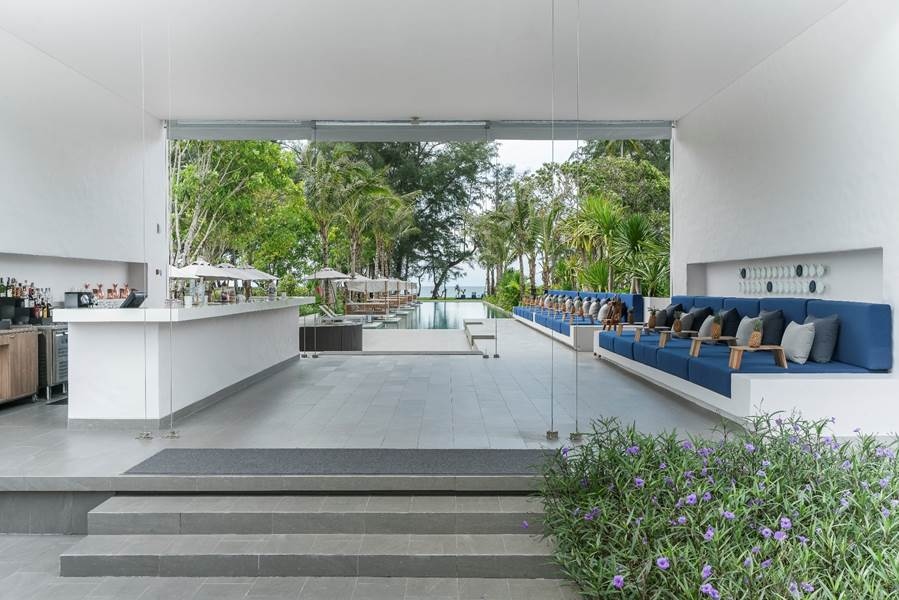 Melià Hotel & Phuket Villa Group
Melià hotels and resorts, established in 1956 in Mallorca, Spain, are a leading name in the business of luxury and leisure. With over a hundred hotels spread across Europe, Asia, Africa, and America, the brand boasts stunning establishments with frivolous facilities at the clients' disposal. With statement in-house cafes, conference rooms, wellness centers, and suites, the buildings of Melià hotels are made according to customer preferences and priorities. 
Phuket Villa Group is a famous name in Thailand, with over 7000 villas and condos as a part of its portfolio. Their focus is the development of Phuket according to international standards and offers townhouses, commercial buildings, and even tennis courts and swimming pools. The group has now added two hotels under its name and has dedicated itself to reinventing Phuket as an up-and-coming tourist destination in the world.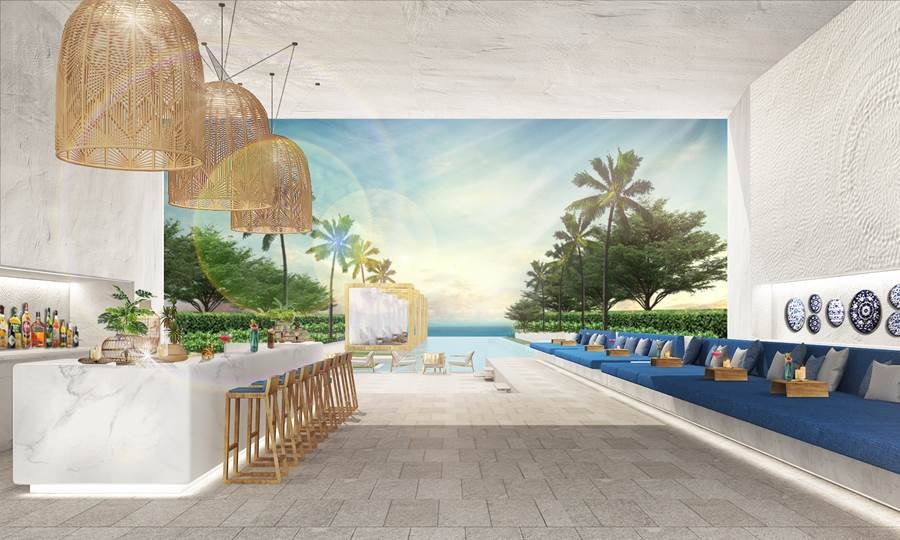 ---