El Patio Restaurant Miami
El Patio Restaurant in Wynwood Miami
Nestled in Miami's thriving creative district of Wynwood, El Patio Restaurant is the newest, most happening place in town. El Patio's soft launch back in mid-January was a huge success, with live music acts gracing the stage providing myriad of Latin, reggae and salsa beats.
Located at 167 NW 23rd Street – El Patio restaurant  is the coolest, hippest new kid on the block. Founded by a distinctive group of creatives, the laid back ambiance of El Patio is fast becoming a sure fire hit in the Miami suburbs.
El Patio restaurant Wynwood combines the dream team of Latin American entrepreneurs, well known in the area for their huge success stories, this bar/restaurant already had a great pedigree before opening its doors. One founder, Nicolas Hoyos created iconic Miami nightspots Macondo, Baru Urbano and Zoe in South Beach. Venturing into the upcoming Wynwood district was a shrewd move, El Patio is attracting a creative, bohemian and arty crowd. The bar focuses on unique Latin themed cuisine, distinctive beverages and live entertainment, all set in a hip and edgy, characterful location.
Nicolas is also joined in this venture by Catalina Monsalve, Beto Perez and Jaquelina Zingalez – all of whom have extensive experience within the gastronomic and entertainment industry.
Beto Perez – is a graphic designer/bartender extraordinaire. His incredible eye for design ensures the bar is infused with the perfect balance of positive energy and chic, ambient chill out zones. Beto is also a genius when it comes to mixology – creating perfect poetic blends of intrepid ingredients which will tempt your taste buds just by looking at the menu.
The blend of mixology, music and casual atmosphere are key factors to the success of El Patio Wynwood, and with visitors attending from miles around, word is spreading fast.
Beto Perez also has an impressive reputation when it comes to the Miami nightlife scene, with El Bembé, La Destilería and Verne encompassing his bar and fine dining accolades. In fact, when El Bembé first opened it was named by the esteemed Conde Nast Traveler magazine as the second best new bar in the world – in the category of "Best New Bars in 20 Cities".
If you need further persuasion to visit El Patio, they host a webpage of the same name which shows videos of some of the live music performances in the bar, plus pages of detailed menus with some of the finest cocktails and Latino themed tapas sharing plates around.
The Ambiance of El Patio
If you don't usually venture further from South Beach while visiting Miami, you are seriously missing out. Wynwood is a combination of Vintage Latino chic style with a cool, edgy vibe. Low rise, brightly coloured buildings, vibrant artistic wall murals, and a wide variety of eating, drinking and live music establishments. The area is fast becoming the place to be in Miami, and only a 17-minute drive from the architectural splendor of the art deco fronted hotels of South Beach.
When it comes to capturing the mood, El Patio restaurant is up there with the best. Sultry ambient lighting in shades of violet, indigo and pink reflect on the outdoor patio with a kaleidoscope of light, capturing ornate fountains, fairy lit trees and casual seating. Candlelit lanterns are sprinkled throughout the entire bar and patio area, creating an intimate and cosy atmosphere.
The interior bar area is reminiscent of a Bahamian beach cabin, from the decorated log bar to trailing emerald vines and subtle candle lighting on the terrace tables. Warm toned, eclectic fabrics grace the comfortable sofas and stools as you shelter underneath the wooden awning. It's the perfect place for good conversation between couples and groups of friends. The interior comes complete with ceiling fan to generate a cool breeze on those warm, sultry Miami nights. An old gramophone sits proudly in the corner as decorative lamps grace the tops of wooden chests. You would be forgiven for believing this area is someone's living room, it is a delightful, comfortable space with patterned paper on the walls, and a blend of antique furnishings and decoration.
The attention to detail is particularly impressive, stucco walls in minty greens and crisp, fresh white, silver topped bar stools and Floridian colour palettes all add to the authenticity of this incredibly relaxing space.
One of the unique features of El Patio restaurant is the traditional Latino style house which sits overlooking it, complete with ornate tiled wall frontage, plant pots and wrought iron window decoration. You can grab your cocktail, sit on the tube lit log staircase, and listen to the funky Latino or reggae beats on stage.
El Patio's Unique Menu
El Patio provides live entertainment in the way of upcoming, trendy bands showcasing a mix of electronica, reggae, salsa and Latin music, they also have an incredible menu.
Perfect for sharing, the gastronomy ranges from Tabla de Queso y Jamones  – a sharing plate of cheese and hams to enjoy with your drinks, to pinchitos which are skewers of meat dipped in spicy marinade. The prices are reasonable as plates can be split between several friends. Also on offer if you are hungry for a complete meal is the El Patio Burger – prime Angus beef topped with swiss cheese and sweet potato or French fries. If you prefer a hot snack, then the Alitas de Pollo (chicken wings) with salsa buffalo may be more interesting for you. The food menu may not be extensive but it caters for sharing which reflects the social aspect of the bar perfectly.
It's fair to say El Patio restaurant is the place for beverage connoisseurs to hang out. Their signature cocktails are infused with exotic blends of hand crafted syrups and botanicals, unlike anything you will taste elsewhere in Miami, or perhaps the world!
Flavor keys are detailed at the foot of the menu ranging from sweet and aromatic to spicy and noble. Intrigue will get the better of you and as you browse through the list of cocktails, so will your taste buds. The Killer Bee Margarita is a favourite, an eclectic blend of Jose Cuervo Cinnamon, passion fruit, jalapeños, and chipotle syrup with kiwi and star fruit blend and lime and tajin rim. It is clearly a unique combination, if you didn't already guess – the Killer Bee is one spicy cocktail! Don't worry there are many sweet alternatives to indulge in as well. If you prefer to share your food and your drinks, large pitchers of El Patio Special Sangria are also available, infused with fragrant hibiscus and rosehip syrup.
If you happen to be celebrating when you visit El Patio restaurant – the best vintage champagne can be sold by the glass or bottle and a selection of white or red wine is available.
It wouldn't be Miami or El Patio restaurant Wynwood without a Latino lime twist in a glass of Tequila or Rum. The best is served in this establishment, by the bottle or glass. Prices range from $10 per glass to $400 for an exclusive brand bottle of rum.
The Area
Most visitors to Miami tend to stay in South Beach area, however if you want some authentic and creative Latino ambiance, art, culture and fashion – you should really journey the short distance to up and coming Wynwood district. The area is situated north of Downtown Miami and Overtown and is adjacent to the area of Edgewater. There are two main districts which make up Wynwood, the Art District and the Fashion District. It was home to many Puerto Rican immigrants who moved to Miami in the 1950's, the old influence is still there, with Latino stores, markets and restaurants lining the streets. However, the area is evolving quickly, bringing great business interest into the area, artist cafes, lounges and trendy restaurants are springing up and it is now being touted as the new trendy neighbourhood and the place to be seen.
If you seek culture, there are over 70 art galleries and museums in Wynwood. Every second Saturday of each month is called the "ArtWalk" when the art galleries and studios invite the public inside to view their new works. Combine this day with a visit to El Patio and you have the perfect blend of art, culture and music in a unique environment.
This district also happens to be a fashion hub with many major clothing retailers, textile warehouses and distributors based here. Major recording labels, movie production and television studios are all moving to Wynwood, which gives credence to the founders of El Patio's choice of location.
How do you get there?
Driving from Miami International Airport – you can reach El Patio restaurant and the art district of Wynwood in less than 20 minutes by car or taxi cab.
From South beach Art Deco District, it is a mere 17-minute drive and if you are travelling from the University of Miami in Coral Gables it is 25 minutes by car.
Not driving? Don't worry Wynwood is served by the local Metrobus and Miami's free trolley service throughout the area. It can also be reached by Miami Metrorail in Allapattah approximately one mile to the west.
Address:  El Patio, 167 NW 23rd Street, Wynwood, Miami.
Opening Hours: Daily from April 2016 – 4:00 pm – 3:00 am
About the Author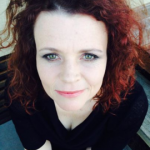 Lara Flanagan spent the first 15 years of her working life working with luxury hotels throughout Australia, Europe, the United Kingdom, the USA, Caribbean & Latin America. The birth of her twins changed things somewhat and now she writes full time about hotels, food, travel and everything in between
---