luxury resort hotel in Cabo Grand Solmar
Cabo's best luxury resort hotel.
Cabo San Lucas is a luxury resort hotel city on the southern tip of Mexico's Baja Californian Peninsula.   This extraordinarily stunning part of the world is known for its white sandy beaches, a huge array of water-based activities, its nightlife and for its array of luxury accommodation. It is also home to Cabo's best luxury resort hotel
At the very southernmost tip of the peninsula is Land's End which is the site of Playa del Amor (Lover's Beach) and El Arco, a natural archway in the sea cliffs. As these place names might suggest, this destination is one that is nothing short of spectacular and is indeed the sort of place that has inspired countless romantic gestures and is simply a fairy-tale destination.
It is here where you will find the Grand Solmar Land's End Resort & Spa Cabo San Lucas.   This is the ultimate luxury resort hotel perfectly situated so that all guests enjoy endless ocean views from their rooms and it is fitting that Antonio Cuellar with his flawless eye for detail was able to capture this incredible property with his camera lens.
The location of this luxury resort hotel offers guests quite literally an experience with the best of both worlds. Guests can be enveloped in the luxurious surrounds of the resort & spa in absolute serenity and privacy, yet they are a short 10-minute walk to downtown Cabo San Lucas where, if they so desire they can enjoy the exciting nightlife and explore the marina and shopping district.
The Grand Solmar Land's End Resort & Spa Cabo San Lucas was honoured in the 2014 Trip Advisor Traveller's Choice Hotel Awards by being named as a winner in the Top Hotels in Mexico category.
Today, luxury resort hotels abound, but to truly achieve that status of luxury the hotel needs to offer so much more than rooms with the finest of furnishings and beds made with linen with an impossible high thread count. True luxury takes the guests into a world that they only thought existed in their day-dreams. A luxury resort hotel is all about offering the guest an experience that allows them an unforgettable time away from their everyday lives, spoiling all their senses in every possible way.
The Grand Solmar Land's End Resort & Spa allows guests to escape into an indulgent world of the finest luxury from the moment they arrive. Almost impossibly situated between cliff and sea, pelicans glide overhead against a background of crystal blue skies.   As far as the eye can see are infinity edge pools, white canvassed cabanas and countless spaces to relax, to whet your appetite and to have that dream holiday you have longed for.
One of the key experiences of being a guest at a luxury resort hotel is that you are surrounded by genuine staff who are there to cater to your every whim.   The ability to provide incredible service to a guest is very much a trademark of all of the Grand Solmar properties and at the Land's End Resort it is as if the ability to provide service has been honed into an art form.
This luxury resort hotel is a celebration of the beautiful country where it is located.   The design of the hotel showcases the incredible Mexican culture with old world Mexican décor to be found in the wood carved furnishings and wrought iron and stone finishes. It is very hard to find an area within the resort where you can not appreciate the amazing views overlooking the Pacific Ocean, by being a guest at the resort you are given the opportunity to relax and surround yourself with beauty.
The Grand Solmar Land's End Resort & Spa Cabo San Lucas has 246 suites in six different categories that all offer endless ocean views and unparalleled luxury. All suites include a range of deluxe amenities: full kitchen with marble counters, in-villa dining and spa services, private terraces, multiple flat screen satellite televisions, WiFi Service, separate sitting areas and luxury bathrooms with steam showers.
Just recently opened in July 2015 guests can also avail themselves of services offered on the menu at the Grand Solmar Sea Spa located at the beautiful Land's End Terrace and also at the Sunset Pool Terrace, just steps away from the Pacific Ocean.   The Sea Spa offers guests a spa experience unlike any other with parts of the Spa built into the rock formations adjacent to Cabos' famous 'El Arco'.
For the guests, there is also a Fitness Centre, a beauty salon and a concierge who are willing to help with the endless list of off-site activities that can be organised for you depending on your preferences. There are world-class golf courses in close proximity, deep sea fishing, scuba diving, kayaking, horseback riding, shopping and sunset boat rides. Concierge is there to assist and can arrange all activities including transfers to and from the hotel.   As a guest, the problem will not be what to do with your time, but rather trying to deal with the endless choices that are at your disposal.
You can simply not offer a luxury hotel and resort experience without offering guests a range of dining options to enjoy during their stay.   In-room dining is obviously available 24 hours a day for those of you who simply can not abide the thought of ever leaving your rooms with their private terraces and ocean views.   When you do feel inclined to explore the resort you will find enough choice to please and delight you.
Two world class restaurants; the La Roca Restaurant & the Don Luis Restaurant offer fine dining from 7am to late at night. Enjoy endless seafood, authentic Baja cuisine, Mexican and Baja Mediterranean cuisine as well as American and Continental menu choices.   There is also the Infinity Lounge Lobby Bar as well as four additional pool bars offering a range of choices.
One of the added bonuses of being a guest at the Grand Solmar Land's End Resort & Spa Cabo San Lucas is that you also have the option of sampling the other restaurants that are part of the Solmar Hotel & Resorts collection all within close proximity as well as the dining option in downtown Cabo San Lucas.
Luxury Travel Magazine recently referred to Grand Solmar Land's End Resort & Spa as 'Cabo's best kept secret' which is fitting praise indeed for an area that is known for its luxury and has been popular with celebrities ever since the likes of Bing Crosby and John Wayne made Cabo San Lucas their holiday destination.
In Cabo San Lucas you are certainly spoilt for choice but there is something so special about the Grand Solmar Land's End Resort & Spa.   It has such a spectacular setting with its close proximity to the iconic El Arco. Antonio Cuellar has captured the essence of this beautiful Mexican luxury resort hotel with its dramatic backdrop of towering rocks combining with the seemingly endless infinity pools that weave their way across the entire property from the tranquil sunrise pool at Land's end to the sunset pool overlooking Playa Grande beach and the Pacific ocean.
The Grand Solmar Land's End Resort & Spa is a truly beautiful luxury resort that will leave its mark on you forever.
About the Author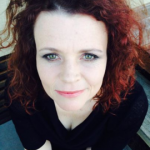 Lara Flanagan spent the first 15 years of her working life working with luxury hotels throughout Australia, Europe, the United Kingdom, the USA, Caribbean & Latin America. The birth of her twins changed things somewhat and now she writes full time about hotels, food, travel and everything in between
.
All images are copyright of ©Antonio Cuellar Luxury Hotel & Resort Photographer
---