Best ways to travel on a budget
Do you ever get lost in your daydreams of luxury and fascinating places? You dream of margaritas on the beaches of Cancun, views from the top of an NYC skyscraper, delicious chocolate delicacies in Belgium, and relaxing spa treatments in the Riviera Maya, yet they seem so far away. 
Travel, unfortunately, requires money… or at least that's what you thought. But for those genuinely committed to seeing the world, there are ways. These are the best ways to travel on a budget.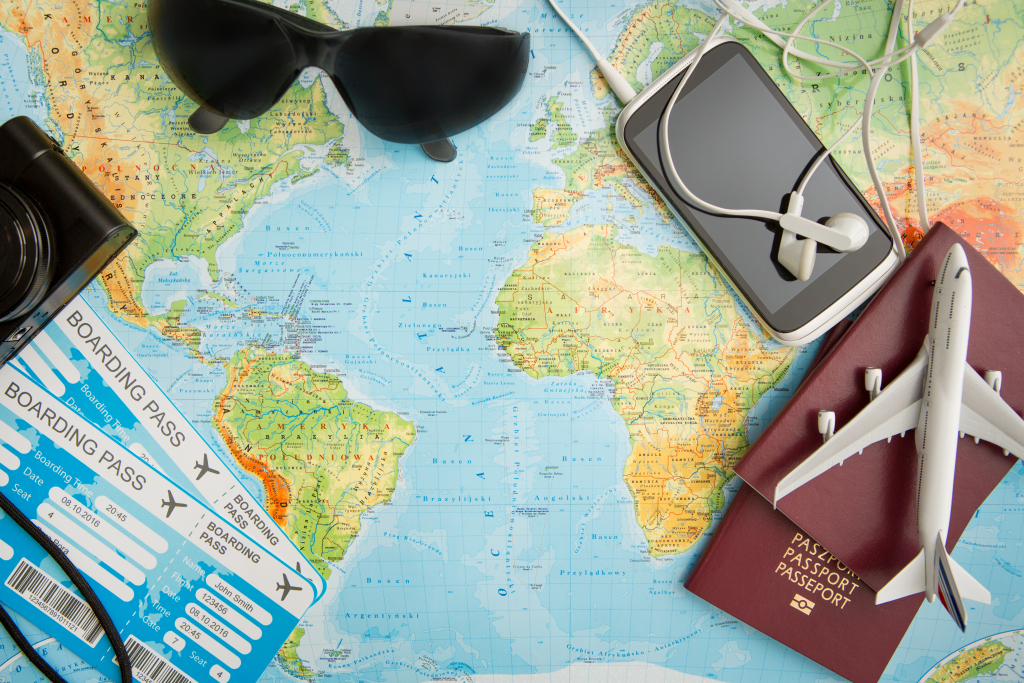 Double, Triple, and Quadruple Check Flights 
You can never check flight prices too many times. One day a flight could be $1000, and the next it could drop to $300. Stay updated on flights and check discounted flight sites, like Skyscanner and WhichBudget. You never know what steals are out there unless you search for them. The best time to book a flight for the cheapest trip is 6-8 weeks before flying. 
Important tip: Use an incognito window when looking for your flight. If you research a flight too often on a public browser, the prices will rise. 
Get Paid to Travel 
There are so many incredible jobs around the world. Some people travel by teaching English overseas. Others spend their time volunteering through sites like Workaway for free room and board. Others, such as Antonio Cuellar , get payed to photograph the architecture and interiors is hotels around the world. 
Decide on a passion you have that you can bring to the places you go to. An example of someone who does this is Antonio Cuellar, a luxury hotel photographer. Yes, as his name suggests, he travels the world photographing luxury hotels for a living—what a dream. 
Some people simply make money traveling by posting pictures on their Instagram and becoming influencers. Make money in the sky and on the road! 
Stay in Airbnbs and Hostels 
Travel does not require staying at luxury hotels such as Hiltons and Marriott
. Small groups or solo travelers can save big bucks by sleeping in hostels. Instead of renting a room, you can simply rent a bed. You'll be out and about exploring so much, you'll barely worry about the place you're sleeping.
If you prefer more privacy, check out Airbnb. People all around the world rent their homes to travelers to make some money and help others travel on a budget. 
Tip: If you're traveling for an extended period of time and have your own place, list it on Airbnb, too. This is an easy way to make some cash. 
Buy Groceries/ Cook 
Another amazing element to Airbnbs is that many of them have kitchens so you can do your own cooking. Nonetheless, there are many snack-food and dinner items that can be made without a kitchen or refrigerator. Save money by heading to a grocery store the moment you land. This way, you won't be spending all your travel money on fancy restaurants. 
Travel Light 
Honestly, this tip will save you money, but it will also make traveling A LOT easier. Don't waste your hard-earned money checking bags. Take a few universal articles of clothing that can make many outfits. Be sure to stay at a place or two with laundry machines, and you're good to go. 
Best of all, you won't have to wait in long lines at the airport to check your bag, nor will you have to pick it up when you get off the plane. There are so many perks to being a carry-on only traveler, and the low cost of it is just one of them. 
Explore Like a Local 
Travel is about the experiences, yes, but it's also about the culture. Spend some time exploring the city instead of booking every single travel experience on Tripadvisor. In fact, most places have travel agencies that offer lower prices for activities than the sites online anyway. Plus, you can haggle! Roam the city on your own, and if you really want to book a scuba diving excursion(they are really fun), do it there. 
These six tips will make flying from one side to the world more manageable. Traveling is not a rich person's game. Anyone can do it, and everyone should! Pack a bag, book a flight, and go see the world–without breaking the bank. You won't regret it. 
---