Travel Photography Cameras
Best Travel Photography Cameras
Top 9 Cameras for Travel Photography
There has been a surge of interest in travel photography throughout recent years. Our social media is bombarded with a myriad of travel related photographs ranging from crisp and awe-inspiring to mediocre and grainy. The picture quality you show to the world is of paramount importance as it cements your reputation as a serious travel photographer. As the competition becomes steeper it can become difficult for travel photographers to ensure their work is a cut above the rest. So, what are the most important criteria you should consider when choosing travel photography cameras? We have shortlisted our top 9 travel photography cameras below to give you some ideas on how to choose your own.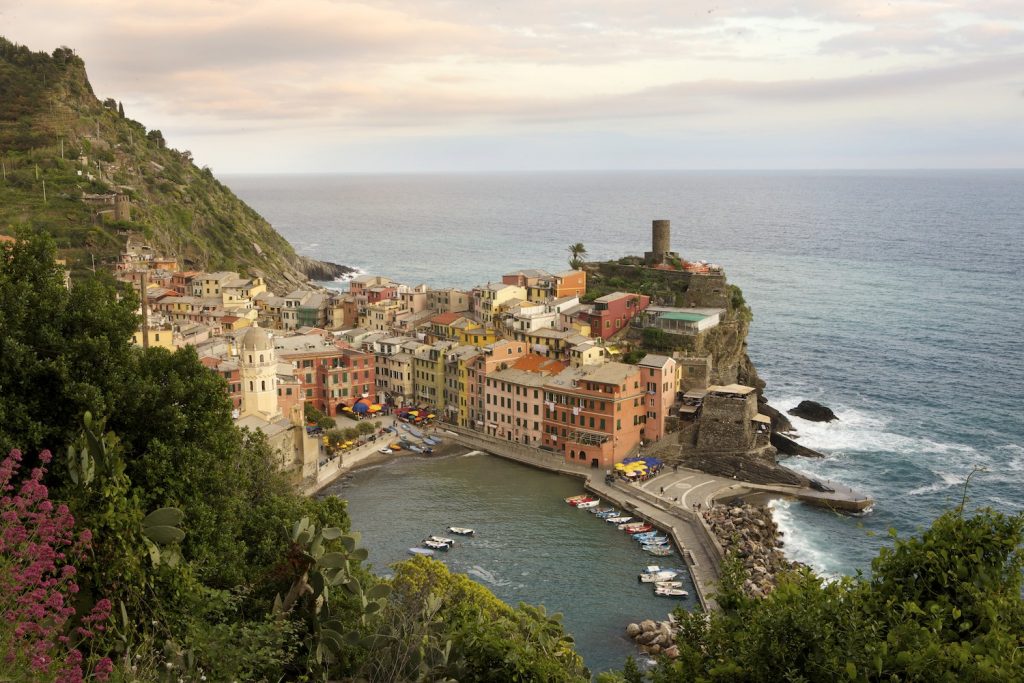 Sony RX100 ($398) – Point and Shoot Digital Camera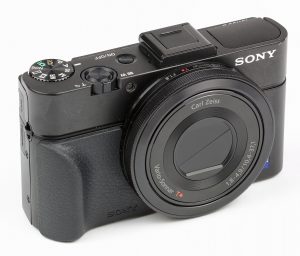 The Sony RX100 comes in handy for all travel terrain and situations. Weighing in at 10.5 oz, and armed with a 116 sq. mm sensor and a zoom lens range of 28-100mm, this camera is referred to as one of the most advanced points and shoot cameras on the market today. With a price point at under $400.00, the Sony RX100 meets the challenge of travel photography cameras and is perfect for beginners and professionals alike. Among its much-revered features are a large 20.1-megapixel sensor, RAW capability, and a lightning fast Carl Zeiss zoom lens – all housed beautifully in a durable and lightweight body. If you find yourself traveling to and from many destinations, this compact camera could be right for you, it fits in your messenger bag or backpack perfectly and image quality is good. This camera can be used for a wide range of travel photography shoots and should be on your shortlist if you are working on a budget but want to achieve decent quality pictures.
Sony Alpha a6300 ($1,148 with 16-50mm lens) – Mirrorless Camera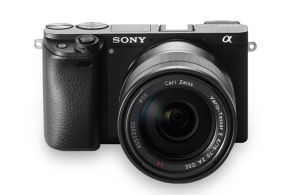 The industry leader in the mirror lens camera category, the Sony Alpha a6300 comes with a unique weather sealing feature which is a plus when traveling to countries with inclement weather conditions. Weighing a lightweight 14.3 oz. with a sensor size of 357 sq. mm, the Alpha a6300 is streaks ahead in the competition stakes. Released this year, this model improves the already popular Sony a6000, producing great quality images with enhanced technology. The 4k video operates the same as a high-level professional camera with an autofocus system that is both fast and accurate. The only drawback could be the price tag of over $1,100 but if you can afford this camera it is worthy of consideration. The additional features allow you to produce spectacular photographs, all in all the Sony Alpha a6300 is a great investment and one of the best travel photography cameras you could select for your requirements.
Nikon D3300 ($497 with 18-55mm lens) – DSLR Camera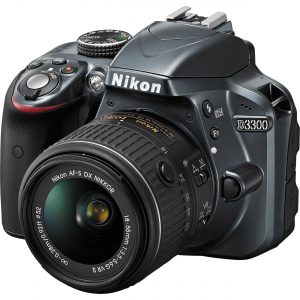 Even though mirrorless cameras are easier to handle while traveling, one can't deny the quality provided by the heavier DSLR cameras. Take, for example, the revolutionary Nikon D3300 costing just under $500. It comes with a bundled 18-55 lens which meets almost all travel photography demands and excels when challenged with both still images and videos. The wide variety of Nikon's DX-format lenses gives you added flexibility when utilizing this camera for your travel needs. Nikon has made significant improvements to this camera, ensuring it is way ahead of its predecessor the D3200. Firstly, by removing the optical low pass filter, the sharpness vastly increases. Secondly, Nikon has added an EXPEED 4 image processor which hastens the processes and increases the cameras low light capabilities. Finally, Nikon developed a lighter weight body ensuring this model not only shoots a superior set of images but is also much easier to handle while traveling. The Nikon D3300 is an entry-level SLR with interchangeable lenses, therefore a great selection for amateur travel photographers who desire a camera which offers incredible pictures, without the complexity of a more advanced model. Definitely a choice to consider among travel photography cameras
Nikon D5300  ($780 with 18-55mm lens) – DSLR Camera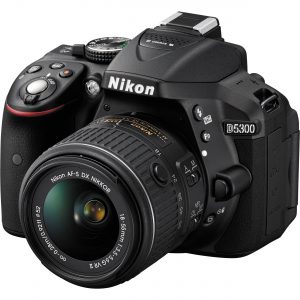 The Nikon D5300 has followed in the trailblazing footsteps of its more expensive and advanced sister camera, the D7100. This highlights advances which have been made by Nikon in the mid-range travel camera category. The D5300 features a 24MP DX (APS) CMOS sensor which produces a solid image quality which is among the best in its class. If you are a traveler who is seeking a dependable, durable and lightweight camera which shoots amazing images, the Nikon D5300 won't disappoint. The cameras key features include; an accurate 39-point AF system, 5fps burst rate, a metering system which is based on the response from 2,016 RB pixels, plus a wide ISO range from 100-6400 which can be stretched to 25,600. If that wasn't enough it also has GPS, Wi-Fi capabilities and a wide range of creative imaging effect modes such as miniature and selective color. The Nikon D5300 provides you with an all-around travel camera which certainly meets all of your travel image criteria.
Canon Rebel SL1 ($499 with 18-55mm lens) – DSLR Camera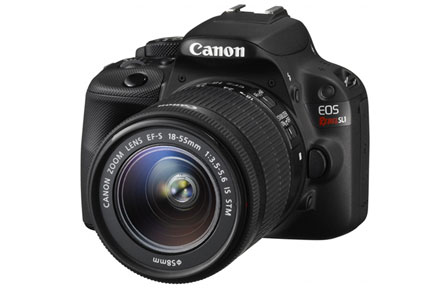 You could describe Canon's Rebel SL1 as a rebel with a cause. A favorite among many travel photographers, it is the whole package – perfect for both beginners and professional photographers alike. The solid all around Rebel SL1 provides a robust 18-megapixel APS-C image sensor, full HD 1080p video capabilities and a huge LCD screen for easy navigation. Simple to handle, carry and store, the Canon Rebel SL1 will give you a myriad of reasons to stay longer and continue shooting photographs at your destination. SLR's are a great investment and are highly recommended travel photography cameras, as they can be upgraded and enhanced as additional lenses are purchased.
Panasonic DMC-G7 ($597.99 with 14-42mm kit lens) – Mirrorless Camera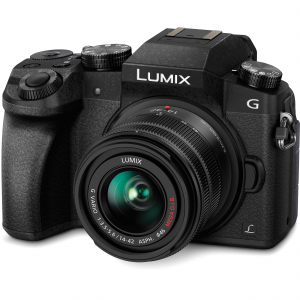 Specifically designed for street photography, the Panasonic DMC-G7 gives the feel of a smaller DSLR camera in a mirrorless camera body. Compact and lightweight it's robust with a set of features which include a 16.84 MP Live MOS Sensor, 17.3 mm and 13.5 mm and 4K (UHD) video up to 100 mbps. It will also offer the user a Micro four thirds mount, Wi-Fi capability and remote image transfer and shooting along with a touchscreen LCD. This camera could become your perfect travel companion for those long days in the great outdoors
Fujifilm X-T10 ($949 with 18-55mm lens) – Mirrorless Camera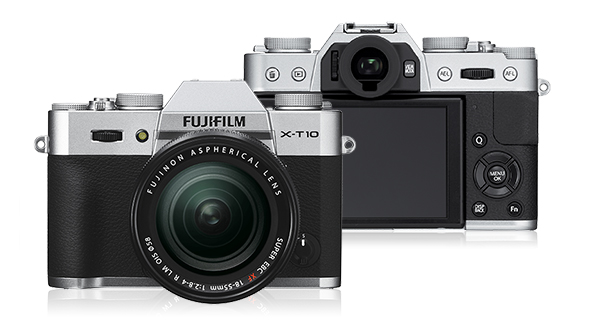 The Fujifilm X-T10 offers great color rendition and superb image quality with their new mirrorless camera. The X-T10 has everything you need to enhance your travel photography. The 16-megapixel image sensor and processor instantly produces superior images on the go – it's an ideal camera to take with you on the road. The only real drawback is the lack of weather sealing and it offers slightly less video quality compared to its counterparts in the Sony mirrorless camera line. Aside from that, durability, image quality and superb handling ensure the Fujifilm X-T10 is a good choice if you are investing in travel photography cameras.
Olympus OM-D E-M10 Mark II ($799 with 14-42mm lens) – Mirrorless Camera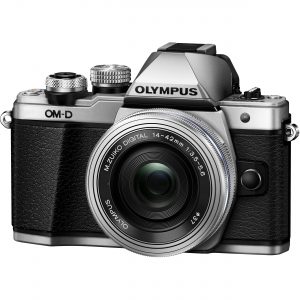 One of the best cameras when it comes to the Micro four-thirds camera, it has an ultra-lightweight of 13.8 oz. and a sensor size of 221 sq. mm. There are many Olympus cameras to choose from which would enhance travel photography, including the popular OM-D E-M1 and new OM-D E-M5 Mark II. These two cameras are expensive though and although the quality is exceptional if you are working to a budget and prefer something below the $1,000 threshold there are still great options. The new Olympus OM-D E-M10 Mark II has a price tag of just under $800, and brings top-notch photo quality to the table in a solid build which won't break the bank. Weighing 13.8 ounces, the OM-D E-M10 Mark II is lightweight, easy for travel photographers to carry and comes with stellar features such as an electronic viewfinder, a 5-axis image stabilization system and a tilting LCD screen. You have three options here, all of which are exceptional travel photography cameras, check out the different features and decide which suits your requirements and your budget the best.
Samsung NX Mini ($419 with 9-27mm lens and flash)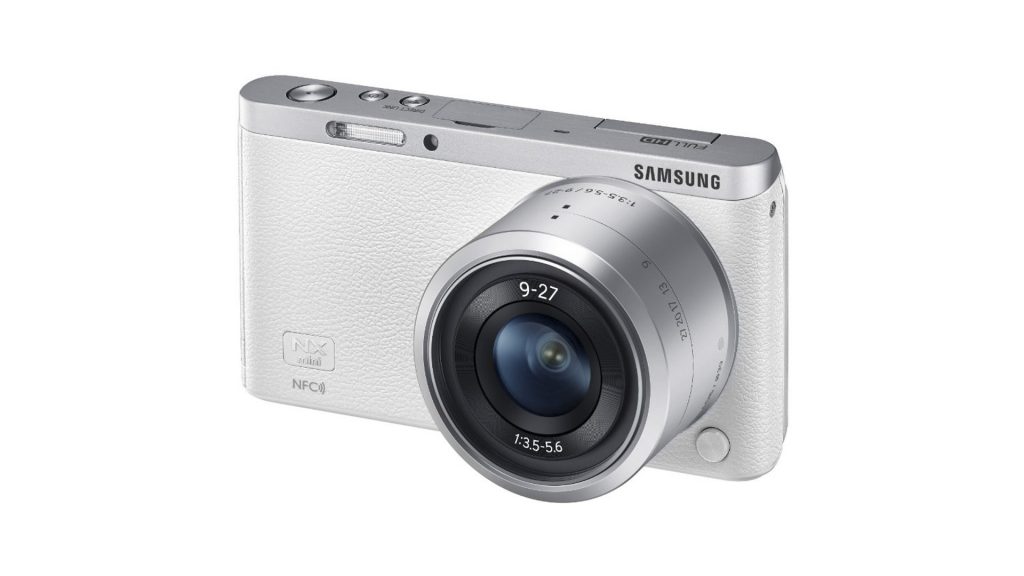 The Samsung NX Mini features a 1-inch sensor which enhances its capability of producing high-quality images with smaller lenses. The lenses of the NX mini are still interchangeable, so you can still enjoy a wide focal range making this a very versatile travel camera. Travel photographers are attracted to the compact NX Mini as it allows more flexibility when chasing awesome travel images on the road. Key features include an ISO range from 100-25600, 20.5 Megapixel with 1-inch (13.2 x 8.8 mm), 6fps burst rate, and 180-degree tilting 3-inch touchscreen LCD monitor. It also offers 1080/30 HD video. 1/6000 sec max shutter speed and a 530-shot battery life. If you are looking for a compact camera on a budget, the Samsung NX Mini is worth a look.
There are a lot of things to take into consideration when choosing  perfect travel photography cameras which will provide you with the image quality you desire. Take a look at our extensive reviews, research yourself and select the best camera for your needs and budget. Hopefully one of these incredible cameras will assist you on the next phase of your travel photography journey.
About the author.

Marky Ramone Go is a travel-junkie, writer and photographer based in the Philippines. Aside from contributing articles to various publications and websites, he narrates his experiences wandering the tropical paradise of the Philippines, the culturally rich regions of South East Asia, Sri Lanka and India on his travel blog Nomadic Experiences (http:www.nomadicexperiences.com/) After Asia, he is keen on exploring South America and eventually hoping to trace Jack Kerouac's "On the Road" trail in the United States to Mexico
---