Ashford Castle Hotel
There is a magic and a mystique about Ireland. As a destination it offers so much in terms of a country that has an immense natural beauty combined with a tumultuous history and century old traditions that are fuelled by a love of music, dance and song. It is a land of rolling lush green hills, stone cottages and ocean mists that can come and envelop you in an instant and shroud you in the magic of Ireland. It is a country that suggests a majestic romantic fairytale with its historic buildings, its cobbled laneways and the warmth and hospitality of its people. In the west of Ireland is County Mayo and it truly is the Ireland of your imagination. With a wild unspoilt natural beauty it is also a county that is teeming with history and tradition.   In County Mayo is where you will find Loch Corrib which is the second largest body of inland fresh water in Ireland and on these shores you will see the perfect setting for an exquisite period drama. With turrets rising far above Loch Corrib, and surrounded by woods and extensive gardens is Ashford Castle hotel, formerly a medieval stronghold and now one of the world's best Hotel & Country estates.
The best luxury hotels in the world are more than just hotels. What they do from the moment you arrive is draw you into a unique world where you are the main character in your own idyllic existence. Ashford Castle hotel is one such that takes you on a journey of exquisite discovery and indulgence as soon as you enter the extensive grounds. Luxury Hotel Photographer Antonio Cuellar helps you experience the grandeur and luxury of this iconic Castle with his classic flair. The Ashford Castle hotel has many stories to tell and Antonio captures the essence of a hotel that offers an experience that is nothing short of spectacular.
The Castle foundations were originally created in 1228 and Ashford Castle hotel was once home to the Guinness family for over 100 years.      Since its first foundation stones were laid the Castle has gone through many changes and additions with a history as colourful as the flowers of Ireland. It began its journey as a hotel in 1939 when it was established as a first class hotel and this hotel journey culminated in May, 2014 when it was purchased by the Red Carnation Hotels and the entire property underwent a complete restoration, enhancement and refurbishment programme that was completed with its grand re-opening on the 17th April, 2015.
The Ashford Castle has received endless accolades and awards, a fitting testimony to a hotel that is not only located in a truly unique historic building, but also offers world-class service that caters for every whim and desire of its guests.   It has been on the Conde Naste Traveller Gold List on numerous occasions; Number 1 Irish Hotel, Platinum Circle Hotel & Resort readers favourite for five years running and again on the Gold List for 2016. Recently it was also voted Best Hotel of the Year by Virtuoso Awards and No. 1 in the World's Best Boutique Hotels by the Travel & Leisure 'World Best' Awards. It is a member of the Leading Hotels of the World and a very proud member of the Red Carnation Hotel Collection.
The Red Carnation Group prides itself on properties that are able to provide outstanding and richly rewarding experiences for all their guests – hotels with splendid luxury, generous hospitality, inventive and traditional cuisine, private art collections, passionate service and loyal staff. The Ashford Castle exemplifies and excels with all these experiences.
There are 83 rooms & suites and the Ashford Cottage to choose from at the Ashford Castle hotel. Each room represents a divine combination of elegance and finesse with no room like any other. Since the extensive renovation each room has been lovingly designed combining the hotel's original features with world class modern luxuries and amenities ensuring your ultimate comfort.   There has been painstaking attention to detail in every element of the guest rooms.   Evidence can be found in the unique works of art, carefully sourced antique furniture and sumptuous fabrics with custom designed carpets, bespoke beds and feature lighting.
Once you step out of your room the journey continues. A key part of the refurbishment completion was the addition of the beautiful Spa & Fitness Centre that offers guests an unprecedented experience of luxury with surrounds that are strikingly beautiful and supremely suited to the historic walls that surround the castle. With exquisite seashell chandeliers, 5 treatment rooms, an indoor pool and gym with a terrace that celebrates views that stretch down to the tranquil waters of Lough Corrib, the Spa presents the pinnacle of luxury for the discerning guest.
When it comes to dining the Ashford Castle hotel offers an extensive selection for the guest, with so much choice that every palette is catered for. The George V Dining room offers an experience where you can dine with the ghosts of British Royalty. The room is named after George V who dined with the Guinness family in 1906.   Here you can enjoy breakfast and dinner 7 nights a week.   Also on offer is Cullen's at the Cottage offering fare from a seasonal summer bistro restaurant and the Dungeon which provides Irish cuisine in an atmospheric setting whilst in The Connaught Room you can enjoy afternoon tea overlooking the ever present Lough Corrib.
You will never be lacking in choice of things to do at Ashford Castle hotel. In keeping with its history of a grand castle which provided ample entertainment for visiting friends, family, dignitaries and royalty the Ashford Castle continues as a vast playground catering for visitors from all walks of life.   The Ashford Castle offers one of the finest sporting estates in all of Ireland, if not the world.   The Ashford Estate stretches over 350 glorious hectares and lends itself to an endless list of activities and leisure pursuits.   Horse-riding, fishing, falconry, shooting, golf, cycling and kayaking are but to name a few.
Leisure is not limited to the castle grounds with inside the castle walls offering a plethora of choice for leisure time.   A 32 seat cinema, children's games room and a splendid billiard room are all there to delight children of all ages and tastes. There is simply not enough room to list all the features of the Ashford Castle. Luckily we are able to see through the lens of the camera of Antonio Cuellar, the amazing luxury hotel photographer who is able to capture the essence of this extraordinarily beautiful castle, nominated on more than one occasion as one of the best hotels in the world.
Previous guests of the Ashford Castle hotel include notable celebrities, dignitaries, politicians and royalty. George V (then Prince of Wales), Ronald Reagan, John Lennon, Oscar Wilde, Fred Astaire, Pierce Brosnan, George Harrison & Barbara Streisand, Prince Rainier III and Princess Grace.   Whichever gracious hallway you wander in the Ashford Castle hotel, chances are someone very notable has tread the same boards as you which is just one of the unique experiences you will take with you from your stay.
George Harrison once said, "I fell in love, not with anything or anybody in particular, but with everything." He may well have being talking about his stay at The Ashford Castle hotel – one of the world's most beautiful hotels.
About The Author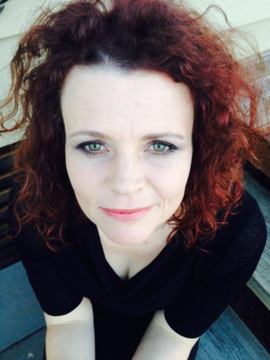 Lara Flanagan spent the first 15 years of her working life working with luxury hotels throughout Australia, Europe, the United Kingdom, the USA, Caribbean & Latin America. The birth of her twins changed things somewhat and now she writes full time about hotels, food, travel and everything in between
.
All images are copyright of ©Antonio Cuellar Luxury Hotel & Resort Photographer
---