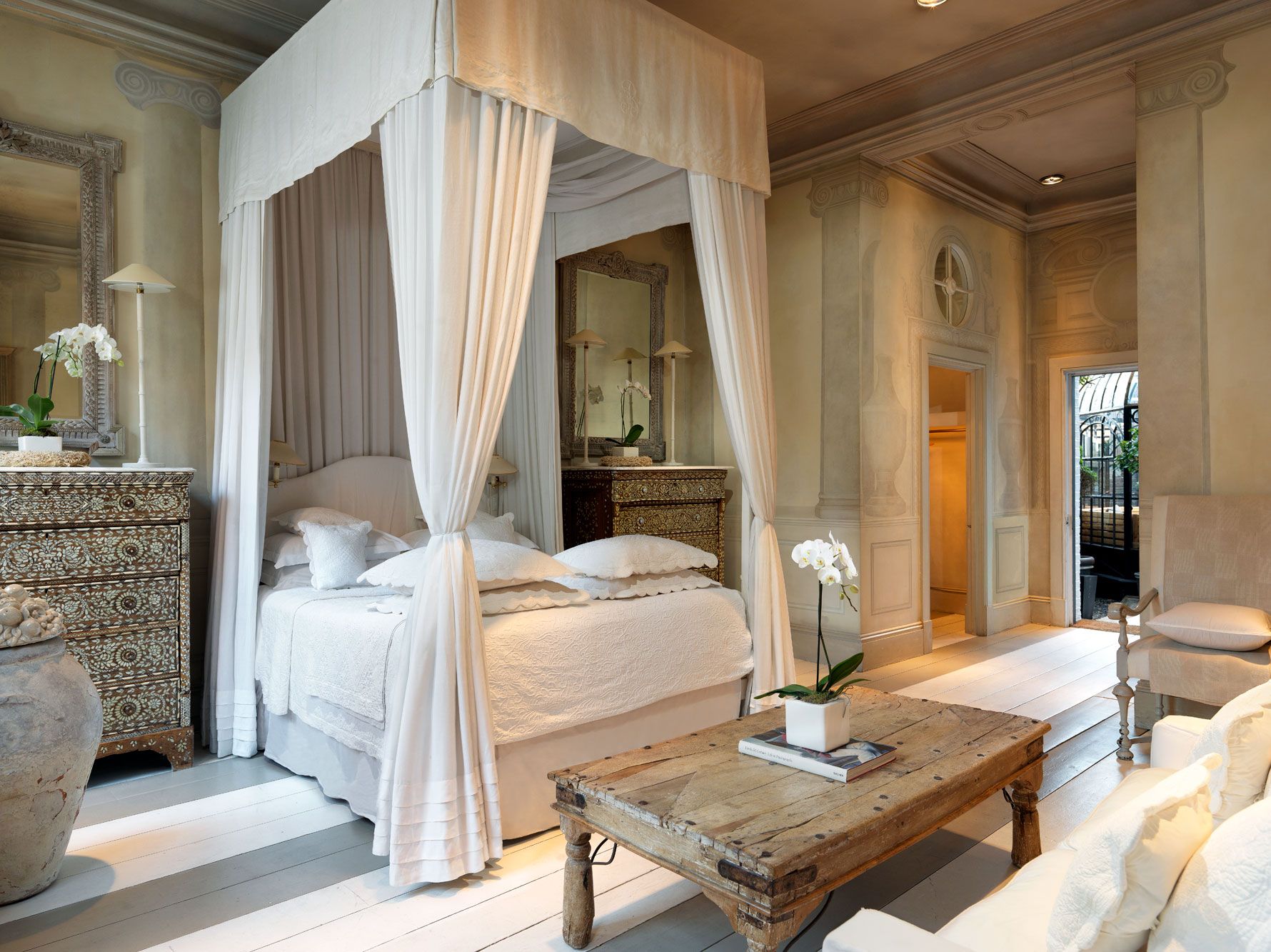 London resort and hotel photographer
Antonio Cuellar is a photographer who has extensively travelled the globe in his role as a luxury hotel photographer. Antonio is an authority when it comes to architectural, lifestyle and food photographers. He is known for his attention to detail, his meticulous planning and his hands-on editing processes. He specializes in capturing the most spectacular photography of some of the world's most luxurious hotels and resorts.
About Antonio Cuellar
Antonio initially worked as an architectural photographer but was drawn to the hotel industry due to his love of food, lifestyle and architectural photography. Luxury resort and hotel photography was an area where he could combine all his skills, expertise and passions. Antonio is one of the leading luxury resort and hotel photographers in the world. He has won numerous awards and is also a regular judge for the Luxury Travel Guide's International Awards.
Words are useful in telling a guest why they should visit a particular hotel, resort or destination. But images share with the guest a divine and exclusive world of luxury that they should experience themselves. Nothing is as powerful as a guest imagining themselves in a scene and picturing themselves staying there, dining there, relaxing there or indulging there. When it comes to the hotel industry, words alone will never be as powerful as spectacular images.
Antonio is passionate about architectural, lifestyle, food and travel photography. His understanding of luxury branding combined with his years of acquired knowledge allows Antonio to work with the client to uncover what makes the property unique. Antonio has a meticulous eye for detail. His many years of experience have created a unique road map to providing the world's best luxury hotel photography and video production.
Antonio is a leader in his industry. His extensive portfolio showcases his innovative outlook, his determination, his attention to detail and his understanding of his craft. Antonio works with small-medium specialized production teams to produce still imagery and video footage that has the sole purpose of driving sales and increasing bookings.
Antonio works closely with his clients and then his team to produce images and video footage that creates an emotional connection for the viewer. With his understanding of lighting, depth of field, proportion, styling and story-telling, Antonio is an exceptional hotel photographer. He creates the type of images that will seduce the consumer's brain and persuade them to act.
The art of luxury hotel photography
Luxury hotel photography is more than a skill or a field of expertise. It is an art form. It is a highly challenging field of photography that requires years of experience and an in-depth understanding of the requirements of the industry. Antonio has an impressive portfolio that showcases his years of working within the luxury hotel and resort hospitality sector. He is a Hilton and Marriott approved photographer. His unique knowledge allows him to approach his job in hospitality photography with a full understanding of the hotel requirements. Ultimately the client wants to see spectacular imagery that tells a story and convinces their potential customers to act.
Antonio has been working as a hotel photographer for over 15 years. During that time he has photographed an endless selection of resorts, hotels and buildings. He is well versed in dealing with the challenges that this type of photography can involve. Weather events, appalling lighting, difficult staff, intrusive guests or animals that don't quite behave as they should! Regardless of the issue, Antonio has been in countless situations and still been able to produce unforgettable images as a hotel photographer London.
Antonio is known for his eye for detail, his innate understanding of light, styling, depth of field, story-telling and creativity. He also works extensively with the client to ensure that he has an accurate understanding of their desired outcome and what they need their imagery to say. By utilizing all his skills, Antonio can capture and convey the essence and unique story of the world's most luxurious and spectacular hotels, resorts and boutique properties.
Antonio's work in London
London, the capital of England and the United Kingdom, is an appealing juxtaposition of old and new. There are parts of the city that are startling modern and very much 21st century. It is also a city where on almost every street corner, you will find reminders of a history that stretches back to Roman times. London is home to the British monarchy, Wimbledon and Big Ben. The Thames River divides this incredible city as it flows under the historic London Bridge. London has a skyline that includes the iconic 'Big Ben' clock tower, Westminster Abbey and the London Eye.
London has a thriving tourism industry that is a vital part of the economy of England and the United Kingdom. London is often the starting point for visitors as they prepare to tour the United Kingdom and Europe. With millions of tourists visiting London every year, a hotel needs to stand out from the crowd, especially in the lucrative and specialized luxury hotel travel market.
Antonio has worked with many of the most prestigious properties as a luxury hotel photographer London . He has a great understanding of London as a destination and of the messaging that the luxury hotels of this city and country need to convey. He is one of the best hotel photographers in London.
Some of Antonio's work in London and the United Kingdom include:
Broughton Hall, United Kingdom
At Broughton Hall, Antonio captured the majesty of this 3000-acre estate in the Yorkshire dales of England. Broughton Hall combines a magnificent Historic Home, holiday homes, an off the grid Shepherd's house and an eclectic mix of function venues and outdoor activities. When working with Broughton Hall, Antonio had to capture the historical significance of the estate while also conveying the possibilities offered by the modern function venues and luxurious amenities. Broughton Hall is home to a unique experience that was captured beautifully in Antonio's travel photography images.
Blakes Hotel, London
Blakes Hotel, London was the first 5-star hotel in the city of London. Since its 1978 opening as a luxurious hotel, the guests of Blakes Hotel are witness to a luxurious experience combined with a sense of the dramatic. Blakes Hotel is popular with those from the world of fashion, film, music and art, many of whom treat the Blakes Hotel like it is a preciously guarded secret. When working with Blakes Hotel, Antonio had to understand the history of this fine establishment while also portraying its sense of theatrical excess, warm hospitality of the hotel staff, and refined luxury.
The Colonnade Hotel, London
In the heart of London, you can find a delightfully charming area called Little Venice. It is a tranquil area of winding canals, colourful houseboats and home to The Colonnade Hotel. The Colonnade Hotel is proud of its historical significance as the birthplace of Alan Turing. The hotel allows guests to feel as if they are staying in a private luxury London residence with all the impeccable services of a lavish hotel. The Colonnade Hotel is proud of its history, which dates back to 1850. Antonio worked with The Colonnade Hotel to convey the intimacy of this hotel. He also wanted to ensure that he captured the tranquillity of the unique Little Venice location, which is very much a part of The Colonnade Hotel experience.
Park Plaza Westminster Bridge Hotel, London
The Park Plaza Westminster Bridge in London is an ultra-modern hotel that has iconic views from an unbeatable central London location. With over 1000 rooms and suites, the hotel embraces contemporary design and first-class customer experiences when it comes to wining, dining and conferencing. Antonio worked to capture the modern architecture and amenities while also conveying the warmth of its design and features. The iconic location is very much a part of the appeal of this hotel. So the views and outlook needed to be included in a series of beautiful imagery.
Thornbury Castle Hotel, United Kingdom
Built in the 1500's, Thornbury Castle allows guests to experience living history. Guests can sleep in gloriously lavish bedrooms where kings, queens and dukes have slept. Tapestries and suits of armour line the halls of the castle. Experience falconry, archery and croquet in the gardens or enjoy a sumptuous afternoon tea. Henry VIII once owned Thornbury Castle, so its history, especially for visitors is impressive. When photographing Thornbury Castle Hotel, Antonio worked to capture the feeling of the living history that is part of every part of the Thornbury Castle Hotel experience. Having done extensive travel photography focusing on many hotels in London, I can say that this hotel is one of Antonios favorite hotel to vacation at aside from the mandarin oriental hotel.
The Kensington Hotel London
Kensington Hotel sits next to iconic London hallmark locations such as The Royal Albert Hall, the Victoria and Albert Museum, Kensington Gardens and the famous shopping destination of Harrods. The Kensington Hotel embodies Victorian grandeur and old fashioned elegance. When working with the Kensington Hotel Antonio Cuellar wanted to capture the personal ambience that is reminiscent of a private member's club. The Kensington Hotel is grace personified with open fires, high ceilings and heritage decor. Guestrooms and suites are a lovely blend of period charm and modern-day comfort. When working with the Kensington Hotel, it was important for Antonio to capture this sense of timeless beauty and luxury. The central location of the Kensington hotel London is one of the biggest assets.
Antonio Cuellar – luxury hotel photographers
Choosing hotel photographers for your luxury hotels, resort, or boutique property is one of the most crucial marketing decisions that you will make. Hotel photographers need to be able to understand your unique brand, the story that you wish to convey and how to capture the beauty and essence of your particular property. You also need hotel photographers who can understand your scheduling issues and who will allow you to be an active participant in the project, from planning to execution.
Antonio Cuellar is one such photographer who will take the time to understand your unique needs and make guest rooms look fantastic. With pre-shoot consultation, he will be able to create a shooting schedule that works for your particular property. He also has the experience and expertise to read the building, understand when the light will be best and to know how to showcase your property in the best possible way.
Antonio Cuellar is one of the world's best luxury hotel and resort photographers. He has years of of experience combined with a sophisticated understanding of the requirements of hotel marketing departments. He also has an innate ability to capture the hotel essence photography of a particular hotel and convey this in photographic story-telling. His unique style of story-telling combines exquisite, unforgettable imagery, video footage and creative flair.
Antonio Cuellar – luxury hotel photographer. 
Antonio Cuellar - Hotel & Resort Photographer
Phone:
44 203 608 7929
Address:
22 Wenlock St, Hoxton, London N1 7GU, United Kingdom
Email me for pricing and booking inquires. Please be sure to include information such as timeframe of the shoot, location and number of images needed. Preferably a detailed shot list.
I look forward to hearing from you.